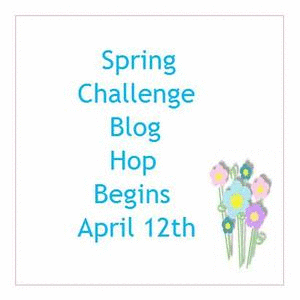 Welcome to the Spring Challenge Blog Hop. If this is your first stop on the hop, you should head back to
Practical Scrappers
to make sure you don't miss anything. All the blogs involved have a variety of prizes to give away during this hop so you don't want to miss a thing. All the blogs are giving away prizes for at least the following two things: followers who leave a comment this week and winners of their challenge for the week. Some blogs may be giving away prizes for even more than that! And if you complete a challenge for all 6 you need to sign in at
Practical Scrappers
because they will be giving away a prize for that too!
Each blog offers a very different paper crafting challenge for you and we think you will enjoy the variety offered. If you are here, you love a good paper crafting challenge, here is your chance to check out some new ones! Thank you for hopping by, your next stop in the blog hop is: Pile it on!
This is the order of the Blog Hop just in case you need to go back to some you missed along the way.